Is my water safe to drink?

If you do not monitor your water quality by having it tested at an accredited laboratory, you cannot tell whether your drinking water is safe or not.

Harmful bacteria, parasites, and viruses are invisible to the naked eye, so water that looks and tastes good may not necessarily be safe to drink. These microbes can exist in both ground and surface water supplies, and can cause immediate health effects if not properly treated for.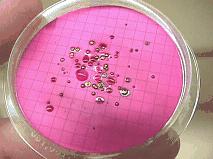 People often think that if they have not been sick for a while that there are no concerns with their water quality. Certain chemical contaminants that are sometimes found in a water source can cause long term health problems that may take years to develop. This stresses the importance of having an effective treatment system in place to ensure that your water is being treated to a satisfactory level.

What tests should I have done on my drinking water and how often?

There are many useful tests available to help determine the health, safety and performance of your water supply depending upon its type and location. Your local health department can assist you in selecting tests important for assessing your drinking water.